Belgrade, February 27, 2015 – LG Mobile Phone & other Electronics (LG) unveiled in Seoul its global line of TVs for 2015, also announced that the Premium Dual strategy to focus on the premium market. Plan of LG is that this strategy will ensure a leading position in the global market with its premium TV OLED models, while at the same time expand the segment of the new TV PRIME UHD models.[ads2]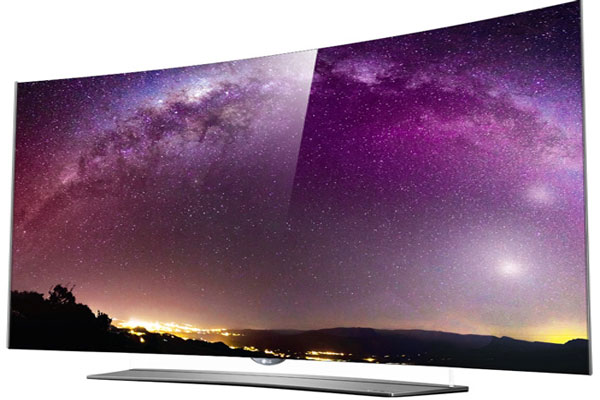 Brand new screen thanks to a perfect display of colors
LG has introduced new OLED TVs, including models with diagonals of 55, 65 and 77 inches, with curved and flat screens. The company also unveiled its own ABCD concept that embodies the main advantages of OLED display technology of the company:
Angle (Angle): LG OLED TVs deliver superior image quality even users who view content from any angle.
Black (Black) and color (Color ): OLED series incorporates several advanced features screen, including WRGB OLED technology, unique to the company LG. This technology allows the display of perfect black, extremely clear colors and infinite contrast.
Design (Design): Art Slim design philosophy focuses on creating the thinnest possible TVs, while maintaining the aesthetics of simplicity ideal combination of superior technology of the screen, the LG OLED TVs at the International Fair of consumer electronics in January won the "Best of CES" award in the category TV. With the increase in the amount of high-quality content, LG expects sales growth of OLED TVs, considering that a large number of users require a superior product that will enable them to enjoy this content.

To korsinicima provide you more choices LG plans to OLED series in South Korea expanded from five to ten models.

PRIME UHD TV with an amazing display of color UHD TV LG PRIME adorn features such as ColorPrime technology, Ultra Luminance, 4K In-Plane Switching (IPS) panel and Prime Mastering Engine enabling true premium cinema experience. ColorPrime technology increases the range of colors displayed on the screen, using different LD phosphoric colors and thus creating greater depth and making the image much more realistic.
Ultra Luminance Technology is constantly analyzing the brightest and darkest parts of the content that is broadcast to improve the brightness and resolution. Equipped with a 4K IPS panel, the display shows detailed images at extremely wide viewing angles. In addition, Prime Mastering Engine optimizes the TV option to improve the image quality to premium levels. Also, LG PRIME UHD TV (model 55UF9500) adorns an incredibly thin UltraSlim Design screen thickness of 8.5 mm, while the other models in the industry have screens with a thickness of 40 to 50 mm. Integrated LG Auditorium Stand agrees with metallic frame of the screen, while the stand also fits with centralized Harman / Kardon sound system. Extremely user experience thanks to webOS 2.0 New webOS 2.0 Smart TV platform is an upgraded version of the highly successful original webOS user interface. WebOS is designed under the concept of "do television again simple" in order to reduce the growing frustration of users too complicated TVs. It is anticipated that smart TVs equipped with webOS operating system will reach one million units sold during the first half of 2015. "We are very excited about presenting the advanced line of top TV that provide fantastic image quality and justify its name" premium ".
Read More: 
LG OLED TVs and PRIME UHD real synonymous with quality. With this unbeatable solution for home entertainment, LG is in an enviable position as a market leader in the premium segment of the television, "said Brian Kwon, President and CEO of LG Home Entertainment Company. The company will launch its premium TVs in foreign markets at the end of March.