"The Next Big Thing is Here" & "The Next Big Thing Just got better" are the slogans of  Samsung Galaxy S5 (which keep track of your Health & Fitness)that is now offered by both Virgin Mobile and Boost in USA with different data plans.Moreover, boost mobile is also offering latest flagship smartphones from the current market leader.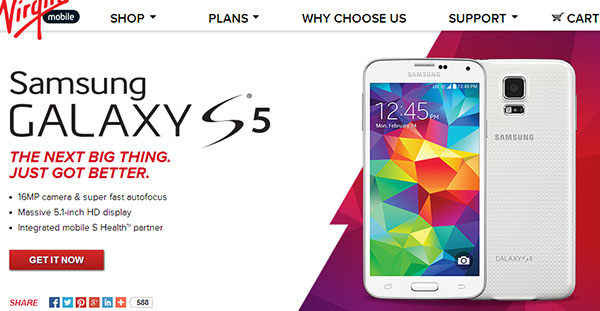 Virgin mobile is offering Samsung Galaxy S5 cellphone at $599.99 but the same smartphone is at $650 on sprint. The carrier's contract-free tariffs start from $35 a month for anytime 300/min and it goes up to $55 for unlimited data,min. & messages as shown below in the snap from the official website.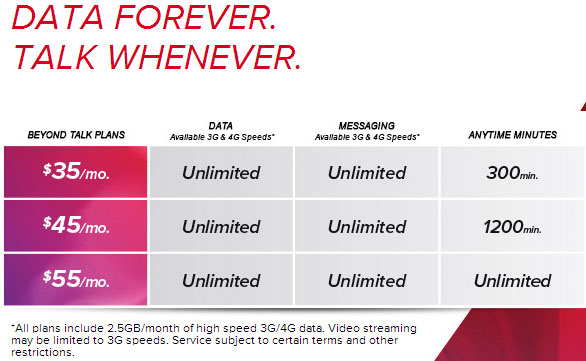 But Boost mobile plan starts form $40/per month for the same Galaxy S5 smartphone and goes all the way up to $60/month as shown below.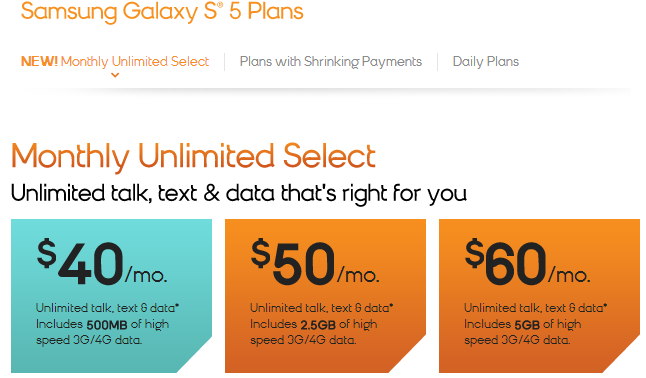 Meanwhile, you can check full specifications of Samsung Galaxy S5 and its review to know more about this new smartphone.[ads2]