According to insider information, published on page @ evleaks in Twitter, the first smartphone from Nokia running Android will be called Nokia X. While there is no official confirmation of this, however, if previous information that Nokia Normandy (or Nokia X) will be presented on February 25 or March 25, then very soon we will know whether this is so.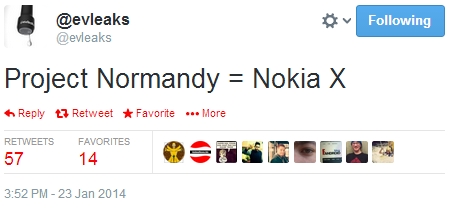 Nokia X can get a 4-inch screen with a resolution of 854×480 pixels, Qualcomm Snapdragon processor 200 and a 5-megapixel camera. The device will work on a customized version of Android 4.4.2 KitKat. It is alleged that the smartphone has expanded its line of budget Asha Mobiles and will be able to work with dual SIM cards.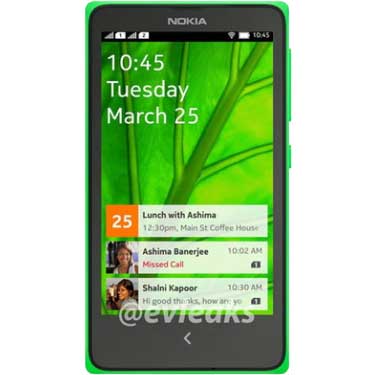 Meanwhile, commercial name Nokia X may cause legal problems in connection with what is already present on the market several devices with a similar name and one of them – Moto X from Motorola.