We are now in September 2014 and every user of smartphone waiting anxiously for upcoming, the most awaiting smartphones like iPhone 6, Nokia Lumia 730 and Samsung Galaxy Note 4. Now we are introducing for you coming soon phones of 2014 with their some leaks specs and expected release time table. We will update you about the availability of these cellphones as these available in the market.
Apple iphone 6
iphone 6 is the most awaiting smartphone of 2014. As, it is going to launch on 9th September 2014 in a couple of days from today.hmm..! Great news for iPhones lovers.Yes, Now Apple iPhone 6 will hopefully the next phone to hit the smartphone market. Apple iPhone 6 the next flagship device, including the possibility of two devices. It is announced that 4.7-inch iPhone as well as 5.5-inch iPhone also comes into market one after another.
Expected Specifications: Apple's iPhone 6 will definitely built on latest iOS 8, as announced at WWDC 2014, so we can expect a whole host of new features including more functions for Siri and enhanced notifications.
Screen sizes: May be 4.7- to 5.5-inches
Memory:Up to 128GB internal storage or expandable storage
Camera:Best Camera as compared to iPhone 5S (8MP or 10MP)
OS : iOS 8 (latest iPhone operating System)
Sensors:Heart rate EarPods
Processor: A8 NFC chip
Battery:Wireless charging
Will work with Apple's rumoured iWatch
Display: Sapphire glass and LiquidMetal design
Logo:Illuminated Apple logo on backside

Nokia Lumia 730
Another most awaiting phone of 2014 is Nokia Lumia 730, aka Superman, has been talked about for a while and it is expected that this cellphone will have a 4.7-inch screen as well as an enhanced front facing camera making this a possible favourite among selfie fans. Still no more details are present and only we guess from its images wandering on the internet that it will have Debian Red software. Microsoft and Nokia will announce this phone on the event at the IFA 2014 in Berlin and we will soon see what Nokia has in store for users around the world.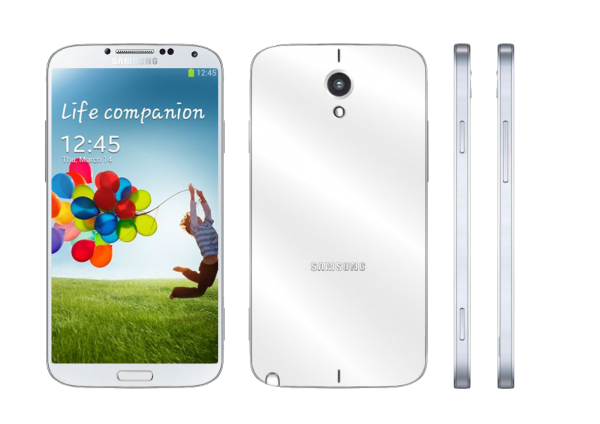 Samsung Galaxy Note 4
Samsung Galaxy Note 4 Phablet launched today in the indian mobile market and hopefully arrived in pakistan very soon.The fans of Galaxy Note series will definitely enjoy with this device and capture what they want.As its images and specifications know comes on Samsung official website. Below is the overview of Note 4 specifications:
5.7-inch Super AMOLED display
Snapdragon 805 quad-core processor
4GB RAM making for a pretty powerful smartphone
Samsung Galaxy Note 4 will have a 16-megapixel camera.
All these smartphones are the most awaiting devices of 2014. and some more cellphones are also may be included in this list those are Nokia Lumia 830, the Samsung Galaxy Alpha and the Motorola Moto X+1 .All these mobile prices and their full specifications are listed on our website.
As more phones will hit into cellphone market around the world in 2014 and every one wish to get the top one that fulfills one's demands. But which one will be the best smartphone of 2014? Which phone will you be buying and why? Share your top picks for the best phones by commenting below or join the conversation on Google+.