(Lahore June 14, 2015) Huawei Consumer Business Group in Pakistan released its annual flagship mobile phone Huawei P8, which on the domestic market started a new offensive in the New Year. In fact, few weeks ago, in London, Huawei P8 has stunning debut, which showed the global fashion desire to high-end market.[ads2]
Huawei put all the efforts in design and development of P8 and hopes high for its sales, obviously showing its ambition to become market leader, and to challenge Apple and Samsung globally.
According to Director Marketing Mr. Bruce Fanhong "Huawei P8 will become one of the most popular phone of 2015(Phone of the year)". He further states that "Smartphone manufacturing is very easy to do, but making good smartphones is really hard. "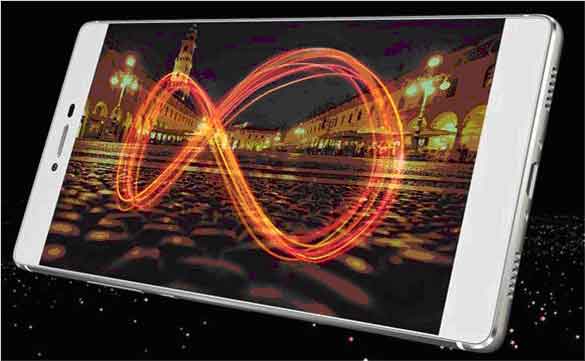 Bruce Fanhong believes that only few of the manufacturers will survive in the future market. As Huawei doing phone from Smartphone chips to engage in, started from Technical Protocols, and then also needed to do the aesthetics homework, it is really very hard. Spending money on media to advertise is not strength of Huawei; Huawei product speaks itself.
Two years ago Huawei challenged Samsung and apple during its P6 and sold more than 5 million units as a victory. The P6 subsequent generation of P7 gain another victory to 6 million units sold. After that, with high-end models Mate7, Huawei has won an unprecedented reputation in domestic and international markets, mate7 was hard to find, globally there was shortage of strong sales of the situation, which is contrary to the market's expectations,.[ads2]
Victories in the high-end mobile phone market, ignited the passion of users, and also pushed up Huawei's expectations.
In 2014, Huawei's smart phone shipment was 75 million units, market share of >$ 340 (2000 RMB) was 18. This year, Huawei set the new target 100 million units shipment, which accounted for 30% of high-end market. From the view of the goals, Huawei hopes to get rid of the domestic mobile phone market at the low end market, is changing to the Apple and Samsung for the international competition.[ads2]
From the global market, Samsung, Apple accounted for almost half of the share, the Chinese mobile phone brand as a challenger, and there is a certain distance from multinational giants.
In fact, in the field of telecommunications network equipment, after two decades of hard work, Huawei already catch up step by step to achieve this dream, Ericsson, Nokia, Alcatel and so a large number of seemingly invincible, but opponents have been left behind.