Huawei technologies, is one of the globally leading enterprises in telecom innovation and technology. It has now announced the launch of a new smartphone – Huawei Y3, long awaited across the world, including Pakistan. This smart device will be available for RS. 8, 499/- with a smart offer from Zong offer i.e. free 6GB internet for 6 months.
The Huawei Y3 with its 4.0 inch LCD screen can be termed as a useful companion in the smartphone world as it has a high speed quad core processor and runs on an Android 4.4 operating system with 4GB RAM. It promises the users a vibrant new world of infotainment and connectivity on-the-go. The slim Huawei Y3 weighs only about 120g and is available in black, white, red and blue colors.
The quad core processor makes the phone much smarter and faster, enabling the user to get more out of the device. The feature rich 5MP camera on the smartphone comes with a "smart beauty" camera function, which allows stunning photography. A dual flash ensures great pictures even in a dark environment. The 2MP front camera also helps you take superb selfies.
Read More: Huawei Y3 and Y5, Two Paramount Entry-level Smart phones
It is believed the Y3 will be one of the most sophisticated and popular addition to Huawei's product portfolio in Pakistan, as it reflects Huawei's pursuit to become the number one technology company in the country.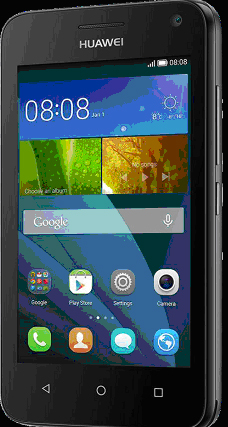 The Y3 can be used for longer hours as its high capacity 1730 mAh battery lasts longer due to Huawei's super power-saving technology that provides ultra-long endurance. The smartphone also offers exceptional user friendliness with Huawei's latest User Interface. The Y3 comfortably fits in the palm of the hand as the shape sports rounded edges, while the 3D patterned texture provides a firm grip. The surface is designed with an organic shape that is simple yet elegant.
Related More>>Huawei Y5 Smart phone is coming with super powered features
The Director of Huawei Devices Pakistan, Mr. Fanhong Bruce– stated that, "The overwhelming response received in the global markets shows that this powerful device will gain rapid popularity in Pakistan's smart-phone market. Huawei Y3is designed to win the hearts of various segments of the Pakistani customers, who are already appreciating its powerful features and rich performance. It will surely give a real tough time to the competing smart-phones range available in the country."[ads2]
Huawei technologies is making visibly great advancements in the field of innovation and bringing pioneering technologies in the market. With the help of Huawei's extensive R&D department, which has a huge number of experts working 24/7, Huawei has very successfully managed to establish itself as one of the top leading mobile and Innovation Company.