Huawei Mobile Phone alert comes from  Richard Yu said the company launched two models HPM-chips made on 28-nanometer process. One of them, presumably, will be named K3V2 Pro, equipped with a quad-core Cortex A9 and will be the next in line after a 40-nm K3V2, created by the same architecture. Second, K3V3, consists of four cores and four Cortex A15 – Cortex A7, it is made by technology big.LITTLE (analog Samsung Exynos 5 Octa).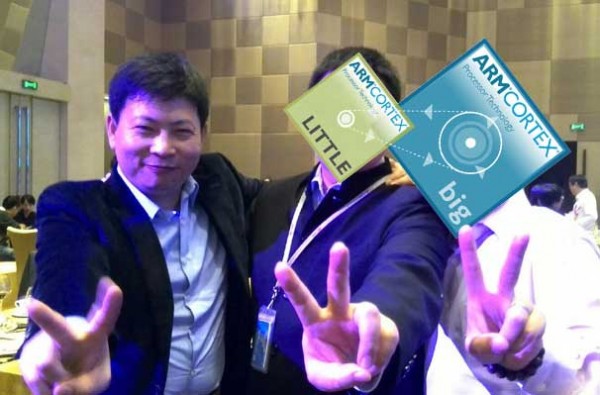 However, it is not clear whether it use all octa cores simultaneously. But it is known that both the modem chip to provide network support WCDMA, TD-SCDMA, and different modes of LTE.
Richard Yu also posted a message on the establishment of octa-processor with 64-bit instructions, which will include core Cortex-A57 and Cortex-A53, respectively, but soon the message was deleted.
It is possible that Huawei will present their device running on octa core processors own production at the exhibition Mobile World Congress next month. Notwithstanding the foregoing, the company is not going to abandon the use of the products Qualcomm and MediaTek: Yu confirmed that they will continue to equip their top models processors these firms.
Source:engadget