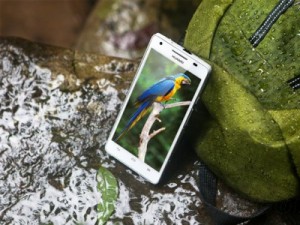 Huawei has announced a collaboration with by Yandex, popular Russian Internet company, which will result in the release of a new version of the smartphone Huawei Honor 3 Yandex. Updated device differs from its predecessor presence Yandeks.Kita – special firmware built-in applications and technologies from Yandex.[ads2]
At the start Yandeks.Kita Chinese manufacturer offered one of the best models in its current portfolio – Honor 3. The smartphone has already proven itself in the Russian market as a model with good performance characteristics (4.7-inch screen, 13-megapixel camera, the battery of the increased capacity) and dust and water tight technology class IP57, which lets you use the device in any, even the most extreme conditions for devices .
Thanks Yandeks.Kitu, Honor 3 Yandex ready to go from the first minute: your smartphone is already defined services such as Search, Maps and Mail on Yandex. [ads1][ads2]
Our company is very attentive to the expectations of his audience, we are constantly developing and moving forward to continue to surprise our customers. We are pleased to work with by Yandex, because it will allow us to provide even more opportunities for our members, – said Alexey Gromakov, Director Marketing Huawei Device in Russia.

We are confident that the joint project companies like Yandex and Huawei, will really demanded product and will be appreciated by our audience, – said Alexander Zverev, Project Manager Yandex mobile ecosystem.
Huawei Honor 3 Yandex will go on sale in the second quarter of 2014.