Android now entering in Cars market.Auto market now attracting latest technology devices as today at CES 2014 Trade show German automaker Audi introduced a tablet called Audi Smart Display in matt aluminum resistant design that is designed for your car and withstands temperatures up to 80 degrees Celsius (176 Fahrenheit). The device has a processor NVIDIA Tegra 4.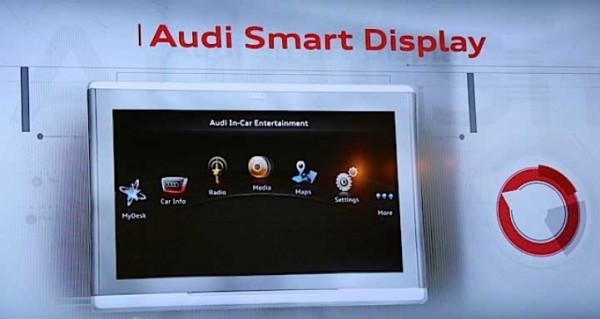 Primarily, the tablet is not focused on the drivers and passengers of vehicles. The main feature was the Smart Display preloaded special software to interact with a variety of electronic vehicle systems via Wi-Fi. With it, you can control the media player, radio or navigation, as well as to receive information about the car's condition.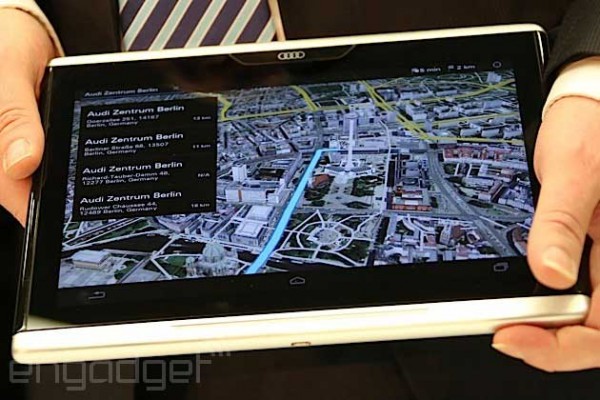 It is not clear which version of the Android operating system the device is operating, more specific information we expect to learn during the CES 2014.
source: engadget