According to latest news published today on VB(ventureBeat) Apple start working on 7360 LTE modem chips for its brand new 2016 iPhone 7.Intel a well known chip manufacturing company now join hands with Apple, The world top phone manufacturing company to develop SOC( System On Chip).
According to news source " Intel has now 1000 peoples those are working on this 7360 LTE modem chip fabrication for Apple  coming iPhone".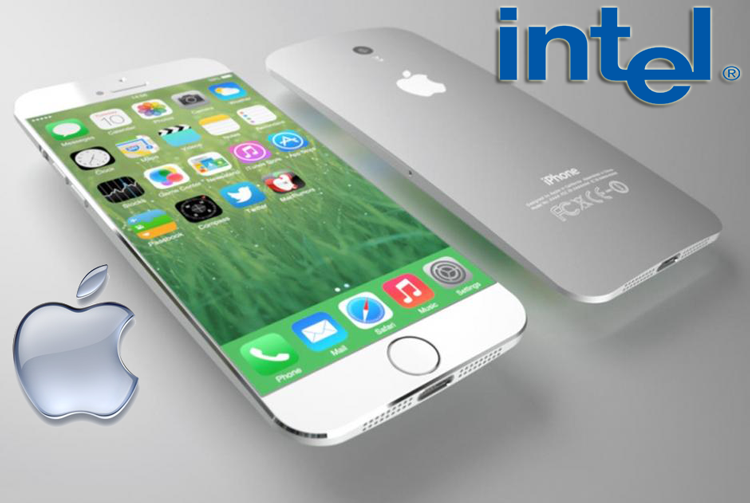 Moreover, Intel CEO Brian Krzanich also said that they will prepare and deliver 7360 LTE modem chips at the end of this year and production will end next year.
Its a golden chance for Intel to show its power in the field of mobile technology instead of desktop. If Intel will successfully fabled this LTE modem chip on Apple developed SOC then its really beneficial for Intel.
That's why Intel employed thousand of its full professional employees on this project to show its dominance in the field of chip manufacturing.
What is SOC & Who developed it?
Apple is going to built System On Chip (SOC) now a days.
SOC = Apple Processor A9 chip + 7360 LTE modem chip
SOC could be better in performance and speed as compared to normally chips present in today phones. SOC may solve battery consumption problem that is major issue for iPhone users. It also decreases power consumption and ultimately enhance performance of the mobile phone.
Apple iPhone 7 release date is also another rumor now a days. But I think it is clear from Apple previous iPhone launching time frame. Apple will introduce this iPhone 7 in September 2016 . What you think you can share your views in below comments are.