An Indian Sundar Pichai (Google CEO) awarded $199 million USD from his company, Alphabet Inc.
Sundar pichai current working as CEO of Google got a reward of amounting USD 199 million from his parent company Alphabet Inc.   Sundar Pichai no doubt helps Google to compete with Apple Inc. According to the router, Sundar Pichai got a huge reward from his company which is about 2000 CRORE Pakistani rupees.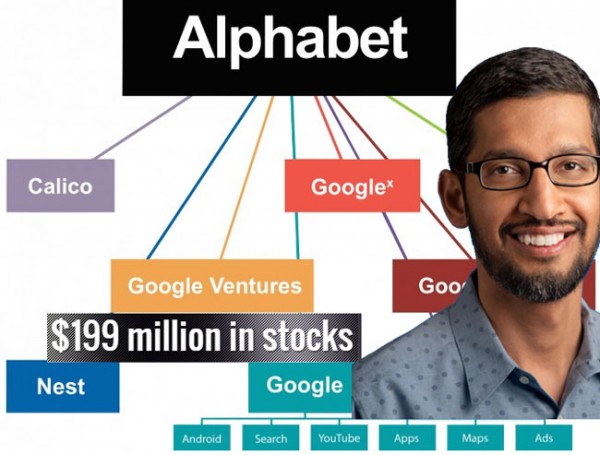 Alphabet, a Google parent company normally award bonuses to his high performing employee after every 2 years. Now on 2nd February 2016, on the basis of performance Alphabet awarded $199 million as a stock share to Sundar Pichai. This bonus includes 273,328 shares of class C, means that he can't sale these shares till 2019. This is a trick by Google to keep the high performing employee in its circle. But Mr. Sundar wants to cash these as soon as possible. He sold 375 class A shares at a rate of $768.28.
What a wonderful performance by Mr. Sundar and what an awesome award by company for his employee.
Source: http://www.reuters.com/article/us-google-ceo-compensation-idUSKCN0VI04I
via: http://www.gsmarena.com/google_ceo_sundar_pichai_received_record_199_million_in_stocks-blog-16521.php