A369i 4" screen by Lenovo is an affordable 3G Cellphone which is going to dispatch in early September in Pakistan. The set had been discharged in different parts of the world a year ago, yet will be discharged in Pakistan soon after uprising of 3G spectrum in the country, There are a few reasons behind the late coming of Lenovo cell phones in the country, firstly the Lenovo as an organization is currently at last equipped to handle a decent amount in Pakistani cellphone business, after the landing of 3G many new cell phone companies are being attracted to deploy their business in Pakistan, one of which is Lenovo also. Price of this smartphone is estimated to Rs.8900/-PKR or about to 85$ to 90$, specification given by the manufacturer are given below:[ads1]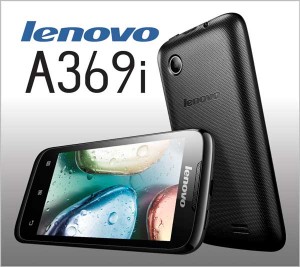 Dual Core Processor The power of the A369i's 1.3GHz dual core processor means you won't be waiting for applications to open or images to appear. Better multitasking delivers a smoother, faster smartphone experience.
Android™ Jelly Bean Android 4.2 takes the speed and simplicity of Jelly Bean to a different level — a completely new camera experience that's beyond smart, a new form of typing that helps you power through your messages, and much more.
4″ Display Get a better experience when messaging, gaming, watching videos or surfing the Web with a larger screen.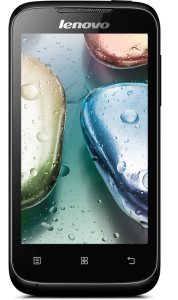 2M Camera  Have fun capturing clear, colorful photos and video of your friends and family with the A369i's 2M rear camera.
Dual SIM If you want to separate business and pleasure, Dual SIM configurations give you the option of having two phone numbers in one smartphone.
Micro SD Storage Increase the 4GB internal storage by another 32GB with a Micro SD card, giving you all the space you need for photos, music or videos.
WiFi Hot Spot