In Samsung never aspired to create expensive versions of their flagship, the first experiment Latest Samsung Mobiles can be considered Note EDGE, which is released in a couple of the usual Note 4. It was a reconnaissance in force, Samsung Galaxy S6 EDGE which sought to determine how much will be demanded by a replica of the flagship with a curved edge, which does not , by and large, no real benefits, scenarios with the screen had not yet been invented. Worth at least a ruler, who posted on this bend – a flight of fancy, but not a real need.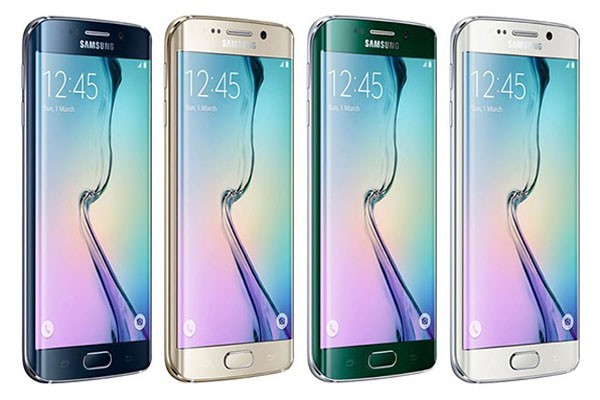 Surprisingly, the Samsung Galaxy S6 EDGE became popular, it is often chosen instead Note 4. Buyers of this device it is not selected for the unique technical features, but rather for the cost, which was the maximum for such devices. That is, there has played the role of image component prices, but the curve of the screen as it confirms her. I must say that none of the manufacturers did not make such devices, so a certain novelty in the present. For Samsung this inexpensively gave an increase in profits, and at the same time loyalty audience that wanted to stand out. A sort of version of the phone to boast.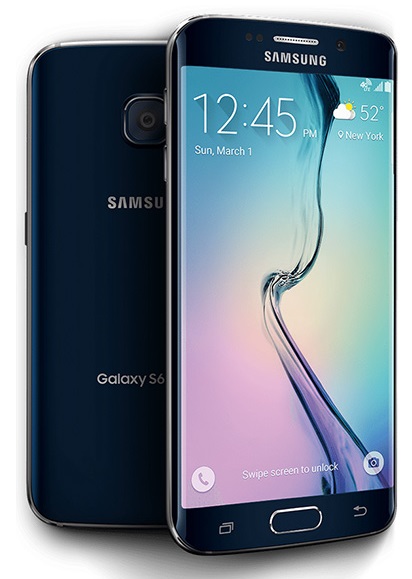 Android 5.0.2 (5.1 in early summer), the shell of the latest generation TouchWiz
5.1 inch, SuperAMOLED-screen, 577 ppi, 2560h1440 points, automatic brightness control
Chipset Exynos 7420, 8 cores (4 cores A53, A57 4 cores), the maximum clock frequency of 2.1 GHz,
64-bit
Graphics processor MALI-T760
3 GB of RAM LPDDR4, no memory card
32/64/128 GB of internal memory, UFS 2.0
The front camera of 5 megapixels, 16 megapixels main camera, OIS, True HDR, AF tracking, F 1.9, the definition of white balance IR sensor, shooting mode Pro
Samsung Pay payment system
Wi-Fi: 802.11 a / b / g / n / ac (2.4 / 5GHz), HT80 MIMO (2×2) 620Mbps, Dual-band, Wi-Fi
Direct, Mobile hotspot, Bluetooth®: v4.1, A2DP, LE, apt-X, ANT +, USB 2.0, NFC, infrared to control home appliances
LTE cat.6
Wireless charging, in-body (WPC1.1 (4.6W Output) & PMA 1.0 (4.2W)
Battery Li-Ion 2600 mAh battery, power-saving mode extreme, fast charge in one hour
Dimensions – 142.1 x 70.1 x 7.0 mm, weight – 132 grams
In mass flagship S6 decided to do exactly the same and released version EDGE, rounded on both sides of the screen, but this is not so clearly. However, it was enough to model perceived quite differently. If S6 is often referred to copy iPhone 6, EDGE something about this, no one says, moreover, it is called identity. Let me remind you that the only difference in the bend of the screen on both sides. Voluntarily or involuntarily, but the device turned identity, no analogues in the market is not, and then he will attract attention. It will choose those who are not on a budget, looking for a suitable model to work, but at the same time get the image effect.[ads2]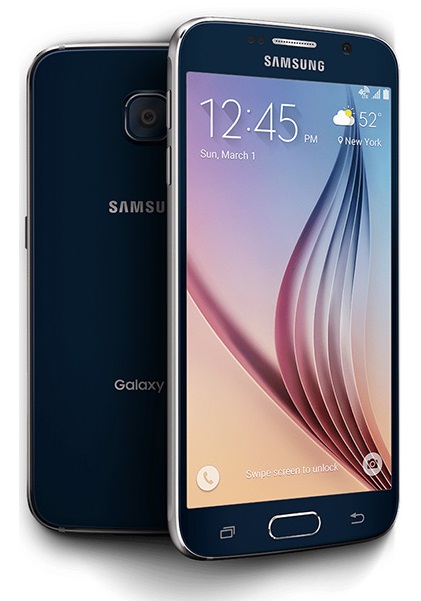 Inside the Samsung until the last moment could not determine the price positioning EDGE, do break the same as in the case of models Note or less. A pragmatic approach seems to be winning, the difference will be in the 5-7 thousand rubles, as you know, the cost of EDGE above. In my opinion, EDGE could lay claim to being a unique device, which by today's standards rarity. And for those who do not want to be like the others, it's a really interesting model. She does not fit all, what is more, it is not a mass, however, it was never positioned. But for the consumer, this machine will be extremely enjoyable, give something that can not be other models.
Design, size, controls
Phone, a compact for such a diagonal screen, its size – 142.1h70.1h7 mm, weight – 132 grams (for comparison, S6 – 143.4×70.5×6.8 mm, 138 grams). Fits well in the hand, does not slip.Side frame and rear wall made of metal, special attention is paid to the strength characteristics, it can not bend even with great effort. At the presentation is especially emphasized. Since Samsung decided that the model should indulge a variety of consumer, then presented it in many colors. To achieve this, the rear wall paint over and cover Corning Gorilla Glass 4. Exactly the same piece of glass covers the front surface. Not to create confusion in the Samsung called the fourth generation of glass, but in fact, it is different from that produced by other manufacturers (less scratches, more resistance to the falls, which is important in this screen). You can call it a piece of glass Gorilla Glass 4+, although the name is quite arbitrary.
Tray for SIM-card placed on the top, right – Infrared to control home appliances and microphone, another microphone is located on the bottom. Ibid – microUSB-jack (USB 2.0), 3.5 mm headset or headphones, the speaker output. Power button – on the right side, the volume keys – on the left.On the rear surface, in addition to the flash, there is a sensor heartbeat, it also performs a number of other functions, more on this in the section on S Health. On the front panel – a physical button, it is inscribed fingerprint sensor (you can unlock the device, putting a finger to hold on it is not necessary). Also, there are two touch-sensitive keys, all the usual other devices from Samsung. Above the screen is the proximity sensor, as well as the front camera of 5 megapixels.
Display
The screen diagonal of 5.1 inches, SuperAMOLED, 577 ppi, 2560h1440 points, automatic brightness control. This is one of the best screens from Samsung, it has traditionally been setting colors for themselves – from bright and sometimes acidic to muted. Then everyone will choose his own version, but the main thing for reviews of professionals experiencing screens in a variety of devices, AMOLED-matrix in the previous models have become very accurate for the transfer of flowers, the behavior of the sun. In this apparatus, the quality of the screen has grown more and improved brightness (the sun all readable with a bang).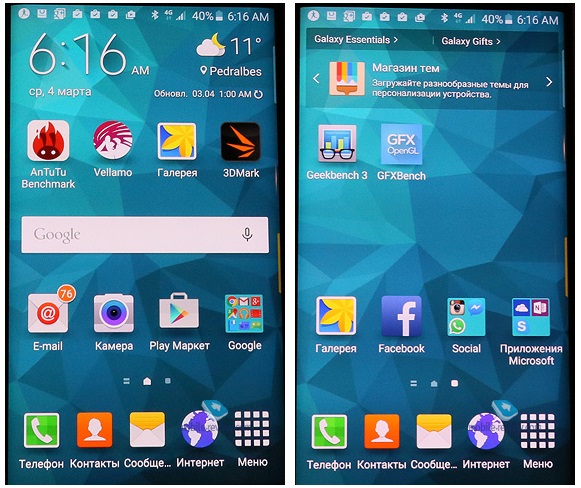 The Memory, RAM, performance
The unit 3 GB of RAM (LDPPR4), which has a maximum capacity of today in the 3.2 GB / c (64 bit). Built-in memory capacity may vary – 32, 64 and 128 GB. Memory Type UFS 2.0, which also provides a maximum speed of reading and writing, it is actually SSD-array. According to the memory subsystem such that any one device does not yet have comparable properties.
Exynos 7420 chipset is the latest generation, made on 14 nm. Technically, it is an 8-core solution, 4 core Cortex-A53, 4 – Cortex A57. Graphics core – Mali T-760, but it is updated with the relative Note version 4 (higher the frequency, etc.). It is also the fastest processor of the existing, together with memory makes this machine very fast. In life, it just flies, no brakes does not exist (Android 5 this also helps). In my time with the phone has been no stuttering or deconfinement applications.And this is what the results in synthetic tests. These are the best values ​​that are possible for devices of this kind. And say, that in my showpiece has a number of prohibitions, in reality, the numbers are even higher.
Battery
Built-in battery has a capacity of 2600 mAh (2550 mAh in S6), the work – about full-time under load. This is about two and a half hours of operation screen data transmission in 4G. Video unit turns about 10 hours.The question that worries many – if the battery is dead? While the obvious answer I have it not, it is necessary to operate the machine and see what happens. The phone has fast charging, fully charged it can be for an hour, which is not bad. It also supports multiple formats, wireless charging, all built into the body, nothing do not need to buy more. But do not think that this option will be in demand by many customers.
Camera
The front camera of 5 megapixels, it is quite common. The main module of 16 megapixels, f 1.9, optical stabilization and the promise that removes the camera in the dark is better than the iPhone 6 Plus.I'll note that I have a prototype with an exhibition that does not have the latest software camera, and I was warned about this. Moreover, a simple S6 shots came out quite different (light sources not blurred, a clearer picture). Therefore, the judgment will leave before the final, commercial version – now evaluate the quality of useless. But examples of the photos are listed below. Up to this point, let me describe the changes in the settings of the camera.
Software Features
As Samsung began to simplify shell TouchWiz, and Android 5 is clearly visible. While this is not a pure Android, but a lot of clutter removed, added and not very useful function, the system began to look simple and understandable. I'll try to consistently describe the changes that are characteristic for S6, and for EDGE. EDGE will describe the unique features separately, so as not to interfere with everything together.So, in the drop-down curtain, all different from Android 5 – the Samsung retained a number of shortcuts shortcut, but the list is scrolled horizontally, you can also select the icons that are displayed here. I like the way it's done in a pure Android, there's enough to draw again, and have a full list, I think it's more convenient.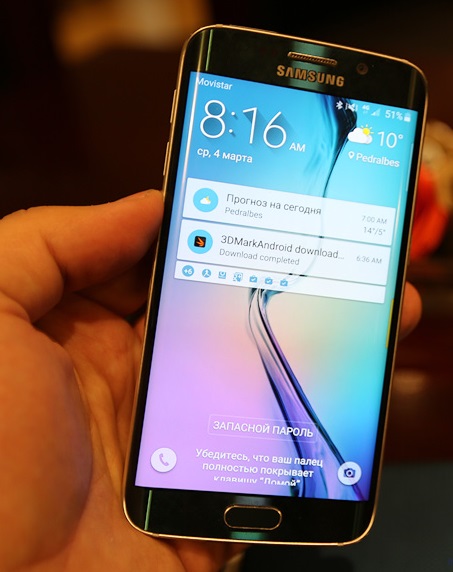 Working With The Lateral EDGE
Unlike Note EDGE, ideology side face changed a bit. Firstly, you can choose exactly where information is displayed on the left side of the screen or on the right. And I note that flip the image 180 degrees impossible. Gone was the opportunity to put your wallpaper on this strip, it is very narrow. By and large, there is only a night mode, which displays the time and temperature of the weather forecast, you can set the interval to 12 hours, when this information is displayed.
You can display the information flow, this news headlines that will crawl on the side. Not very useful option. Basic settings associated with the five contacts that you can add to the sidebar. Each contact your color. When the machine missed events can highlight this color face so you can see what happened, and you know who you call or write. The chip is not too tricky, but it works in practice. Whether it does this device much different from the same S6? Definitely not, they are about the same and are perceived at the same level.