At Lenovo in Serie A includes some of the best, the best-selling vehicles – a model with a good quality / price ratio, which focused on the mass market. The higher the model number, so it is more expensive and slightly better than the materials used in it. As you can imagine, A7000 means that it is the older model, besides Phablet, ie a device that could potentially arouse the interest of consumers.Typically, buyers of such devices are very picky, they choose a model for several years, so try not to lose. From this point of view, Lenovo A7000 offers a good choice in the category Phablet.
Design, size, controls
Pretty slim, good quality plastic pearl shimmer. Feeling that before you inexpensive device, does not arise. Quality assembly, which is perceived as monolithic, but the body can be disassembled to replace the battery, which at present is becoming a rarity. Surprisingly, the same Samsung, hold on to this opportunity, gradually moving away from it, but Lenovo in many models it maintains that, in my opinion, correct.The device is available in two colors – black and white. I was a model in white. Dimensions comparable with similar devices, for example, are almost identical to those of the Note 4.
Dimensions – 152.6h76.2h7.99 mm, weight – 140 grams. At the top there is a connector 3.5 mm and microUSB. The right side – the power button and volume rocker. Speaker output on the rear panel, immediately – Lens 8-megapixel camera and LED flash.The keys below the screen touch is done with the intent not to take place on the display. Open the lid, inside see two card slots microSIM, as well as a memory card.
Technical characteristics
Android 5 Vibe UI
Chipset MediaTek MT6572m, 8 cores up to 1.5 GHz
Memory 2 GB of internal memory of 8 GB
5.5-inch screen, 1280×720 pixels, IPS, automatic backlight adjustment
The main camera is 8 megapixels with autofocus and LED flash, 5-megapixel front camera
One speaker, Dolby Atmos
LTE cat.4, WiFi 802.11 b / g / n, BT 4.1 LE, GPS
Battery Li-Pol 2900 mAh, time of talk time – up to 39/16 hours (2G / 3G), wait – up to 11 days (2G / 3G), 12 days (4G)
2 microSIM-cards
Body color – black or white
Dimensions – 152.6h76.2h7.99 mm, weight – 140 grams, body collapsible
Display
In Lenovo find a middle ground, so the latest models of complement bright, very apparent in different conditions IPS-matrix, this device – is no exception. 5.5 inches diagonal, resolution of HD, that someone may seem insufficient. But the level of illumination is good, there is a stock, also works well automatic backlight adjustment. In its price class this screen sets itself apart from many of its competitors.[ads2]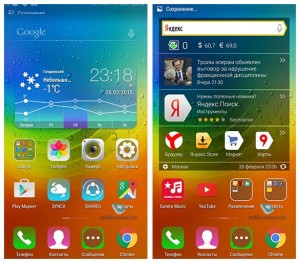 Battery
Replacement Li-Pol battery has a capacity of 2900 mAh (actually, 2900-3000 mAh, but the company indicates a lower value). Hours of talk time – up to 39/16 hours (2G / 3G), wait – up to 11 days (2G / 3G), 12 days (4G). It is interesting that the device is working quietly to two days with average load – 3-3.5 hours of screen data transfer, social networks, up to 30 minutes of calls. This is a very good performance, for which you can select the model as belonging to a new generation, where power consumption is improved.
Memory, RAM, processor
The amount of RAM – 2 GB of internal memory of 16 GB, but half is reserved for the system, so the manufacturer says about 8 GB, and this volume is completely accessible to the user. If in the future, Lenovo will always result in a fair amount of memory and it's not a bug, that such a move from a marketing point of view will be a win-win. Like it or not, but the course of a strong and fair to consumers.
Software features
The unit enters the Android 5.x, currently the latest version of the OS. All capabilities of the add-on Android called Vibe UI are described in a separate article. I will not repeat, although there is some change, it is associated with Android 5, focus on them below.Let's start with the fact that the device is present Dolby Atmos, with the help of this equalizer, you can change the sound in different applications. Everything works pretty well, you will notice a difference in the sound.An open and secure area – the idea and implementation of Lenovo, which is based on the capabilities of Android start 5 different accounts on the same device. You can create your own profile and make it secure, as well as to create an open area for which select applications, wallpapers, all settings.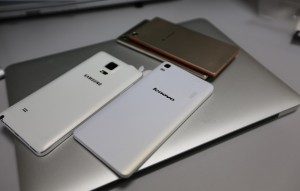 It is clear that in your profile all the files from the open area will be visible, but on the contrary – no. Adjusting for those who are lazy and do not quite know how to operate accounts in Android 5. thing more useful than not.I really liked the "live" keyboard – absolutely brilliant piece (see in our video, I show how it works). You cant apparatus, and the numeric keypad keys are shifted under your fingers. Do not have anywhere to stretch, use the integrated motion sensor. Excellent idea.There are built-in FM-radio, it has become customary for such devices. The little things on the menu, you can come across a little change from the traditional Vibe UI, but it is better to read the review that I was not repeated. This unit can be considered traditional for Lenovo, all the chips are stored in it. Look at the rest of the screenshots. Lenovo Mobile Phones Prices