The company ZTE Corporation – a leading global provider of telecommunications equipment and network solutions, introduces a new generation of the most popular budget smartphone Blade and Skate. After listening to the wishes of its customers, the company has improved the ZTE model, greatly improving their performance, and launched a new version called the ZTE Blade and ZTE Skate 2 2.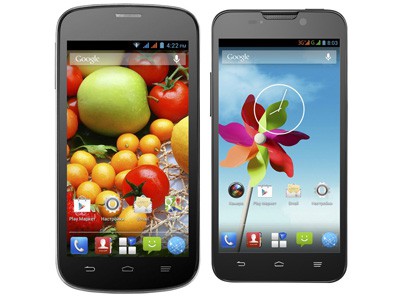 Smartphone ZTE Blade 2 is designed for a modern audience, which selects functional, but inexpensive and easy to handle phones not only for communication with loved ones, but also for study, work and leisure. The device has a display with a diagonal of 4.5 inches and a resolution of 854×480 pixels, 5 megapixel camera, and a battery capacity of 1800 mAh, which is sure to please the active Internet users who communicate in social networks, read the news and share the events of your life.
The smartphone will become an indispensable tool for students, giving them the opportunity to receive additional materials in digital form and use different tools for more effective educational process: translators, guides, encyclopedias.
ZTE Blade 2 is based on the  dual core processor MT6572, which manages fast and productive operating system Android Jelly Bean version 4.2, has 512 MB of RAM and 2 GB of internal memory, expandable up to 32 GB.
A distinctive feature of the ZTE Blade 2 is the presence of a thin stylish body thickness of only 9.2 mm in combination with the active support of two SIM cards, making it easy to combine your personal and business numbers, as well as when traveling abroad. Compact body size ZTE Blade 2 (134.5 x 67.5h 9.2mm, weight 142 g) will always have on hand a smart and reliable gadget.
Another novelty – a smartphone ZTE Skate 2 – equipped with a 5-inch IPS-display with a resolution 540h960 points, which has a high contrast ratio, good depth of color, as well as a wide viewing angle and no glare. All these qualities of the model is sure to please fans view the video on your phone, read e-books and surfing the Internet.
Smartphone, aimed at the more discerning audience, running on a 4-core platform MT6589 processor with a clock speed of 1.2 GHz. The big advantage of the device is a powerful battery capacity of 2500 mAh, which is equivalent to 400 minutes of battery life in talk time on 3G.
The amount of RAM ZTE Skate 2 is increased compared to the previous version with 512 MB to 1 GB, which will enjoy the speed and smooth operation even "heavy" games and applications. The amount of internal memory of 2.5 GB, also has a slot for MicroSD cards up to 32 GB.
To accounts on Instagram and other social networks do not cease to be updated with quality pictures, ZTE Skate 2 is equipped with a 5 megapixel camera with LED flash, with the help of which you can now take quality photos, even in dimly lit places. Another advantage of the device is the presence of a 0.3-megapixel front camera for self portraits and video calls.
ZTE Blade and ZTE Skate 2 2 are universal mobile gadgets for all occasions, which will immerse you in a world of entertainment and will be a great addition to the educational and work activities, helping to discover and develop new knowledge.