Warid Telecom now offer 7 days free LTE upto 500MB data on all new prepaid and postpaid SIMs and also offer is valid for converting current SIM to latest 4G LTE.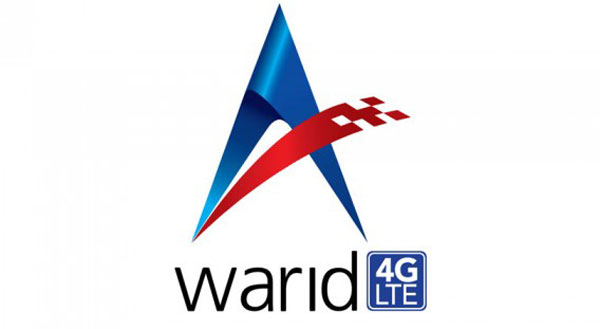 How to get this offer?
You can avail this offer right now by visiting your near Warid franchise and get your LTE supported SIM and by default you got this offer on activating your LTE SIM.
Warid LTE offer Availability
This Warid LTE trials offer is only available in 6 cities of Pakistan. Following are the main cities where this offer is available.
Islamabad
Karachi
Lahore
Faisalabad
Rawalpindi
Gujranwala
Warid official report reveals that company will invest more than $500M to expand its LTE network all around Pakistan in this year. Warid also announced that LTE will soon available in 10 cities of Pakistan in next 10 months and coverage of LTE increased later on to 20 more cities in the next year.
LTE usage notifications by Warid Telecom.
LTE Usage Notification is one more attractive feature introduced by Warid. Notifications feature is most prominent and well appreciated by Warid customers because in this way users got alert on every MB they consumed, resulting no extra charges.
What is Warid aim about LTE?
Warid Telecom is pioneer company in Pakistan to introduce LTE (Long-Term Evolution). We also know that Zong Telecom, a China Telecom company also launched 4G in Pakistan in September last year. But warid take one step ahead to introduce 4G LTE and also going to invest a huge amount as mentioned above to expand its network all around Pakistan.
Recently, Warid also take an initiate to boost up its LTE broadband. Warid and Ericsson now becomes partner in the field of wireless broadband technology in Pakistan to enhance LTE network. It is expected that Warid will cover more than 50 main cities of Pakistan at the end of 2016.