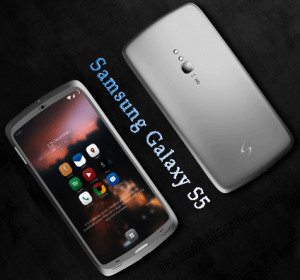 website GALAXYS5INFO, which oversees all the rumors about the future of the company's flagship Samsung, presented a very original and unusual concept, which, in their opinion, should be Samsung Galaxy S5. In developing the concept took into account all the rumors that are circulating on the web the last couple of months. Was elaborated not only the design device, but different specifications and functions.
Designers have decided to stay at the version with a curved display, reported by many sources. The concept has a 5.2-inch curved screen with a resolution of 2K.
Was selected for the camera 16 megapixel digital camera module ISOCELL own production Samsung, which can take quality pictures in 4K resolution and shoot Full HD-video. When shooting video will be used special noise-canceling microphone.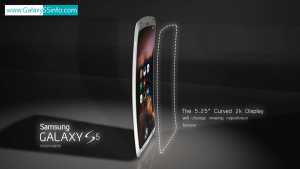 Front 4-megapixel camera should provide shooting 1080p video and act as a retinal scanner to ensure the protection of personal data.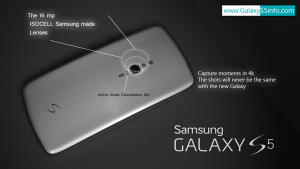 Other features of note metal body and four speakers in the corners of the smartphone with the effect of S :: Surround, which will play music and watch videos on your device with pleasure.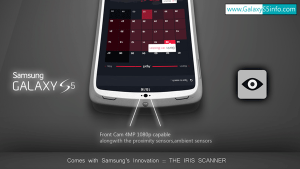 Among the specifications note the following:
 Android 4.4 KitKat

64-bit, eight cores Exynos-Octa

4 GB of RAM

5.25-inch Flexi-UHD (2K) display

16-megapixel camera ISOCELL

wireless headphones;

four speakers

retinal scanner Iris.
Remember, this is only a concept, which is made according to rumors, which are now complete network in anticipation of the Galaxy S5. Some sources report that the smartphone may submit a special event before the exhibition Mobile World Congress 2014, which will be held from 24 to 27 February.
Source: galaxys5info.com