Rivo Mobile – A New Mobile Phone Brand of Advance Telecom that is well known as a distributor of all famous mobile phones brands like Nokia, Huawei, Microsoft and Sony.
Company Introduction:
Rivo Mobile official slogan is "CRAFTED TO DELIVER BEST"
and company Mission statement is as follow:
The world is changing all around us. To continue to thrive as a business over the next ten years and beyond, we must look ahead, understand the trends and forces that will shape our business in the future and move swiftly to prepare for what's to come. We must get ready for tomorrow today. That's why we want to create a new world
Yesterday, Advance telecom launched an event in which company introduce itself as a new "Rivo Mobile" brand of Mobile Phones and Smartphones manufacturer in Pakistan. In this last day event, company also introduced its two series of mobile phones and smartphones into Pakistan local mobile market.These series are:
Rivo Phantom Smartphones
Rivo Rhythm Smartphones
Rivo Phantom Smartphones
Phantom smartphone series handsets are costly as compared to all other cellphones of this company. These smartphones powered by Android OS and still there are only 3 handsets in this Phantom smartphones category.
These Phantom smartphones are:
Phantom PZ15   Rs. 23500
Phantom PZ10   Rs. 17800
Phantom PZ8     Rs. 14800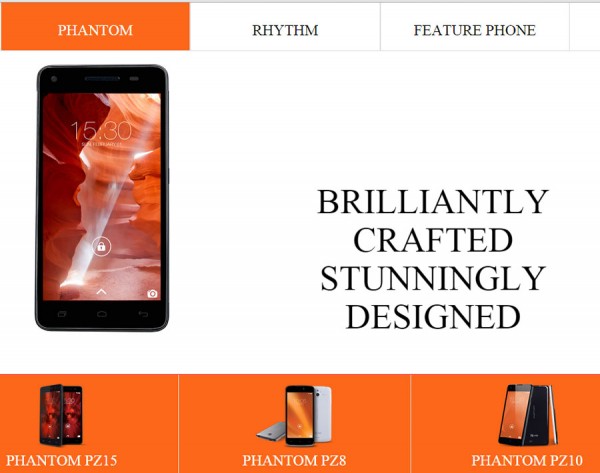 Rivo Rhythm Smartphones
Rhythm smartphones are mid ranged according to price and still in this category Rivo Mobile have five cellphones which are:(you can click on any Mobile Phone title link to check its latest price as well as its full specifications.)
Rhythm RX60   Rs. 13800
Rhythm RX55   Rs. 9150
Rhythm RX50   Rs. 8700
Rhythm RX40   Rs. 7200
Rhythm RX35   Rs. 6150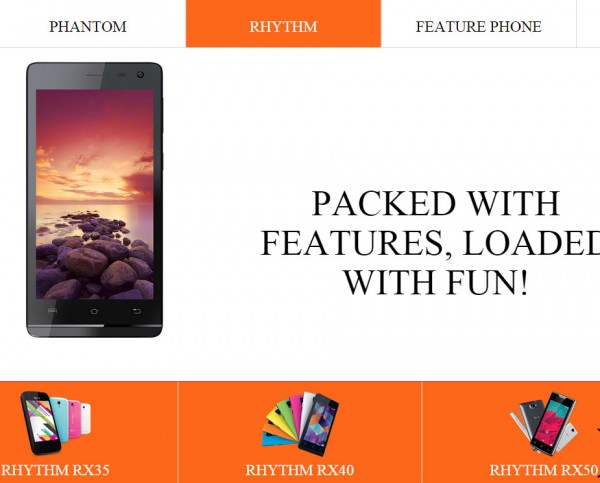 Featured Mobile Phones
Rivo Mobile also introduced some featured mobile phones with following 5 naming conventions
A: Advance,
N: Neo,
C: Classic,
J: Jaguar,
S: Sapphire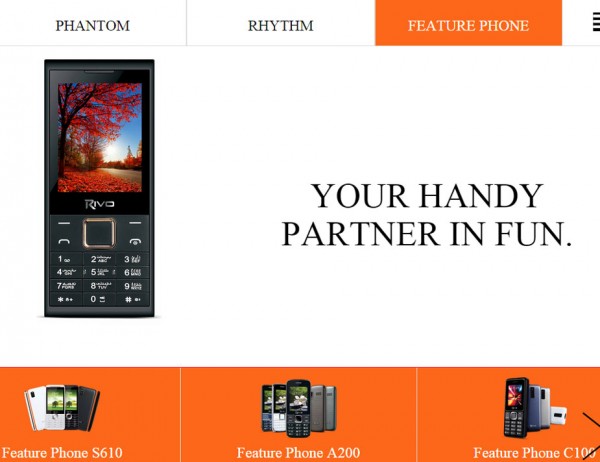 In this featured mobile phone series Rivo Mobile recently launched 15 handsets which are are follow:
A235	Rs. 2775
A220	Rs. 2750
A210	Rs. 2700
A230	Rs. 2675
A200	Rs. 2650
A240	Rs. 2550
N300	Rs. 2400
C110	Rs. 1875
C100	Rs. 1850
N310	Rs. 2150
A225	Rs. 2725
J500	Rs. 3150
J505	Rs. 3650
S600	Rs. 2950
S610	Rs. 2975

Above mentioned handsets with prices are obtained from official website of Rivo Mobile.
According to this event Rivo Mobile going to invest huge amount to become a popular mobile manufacturing brand in Pakistan.