Nokia Normandy a brand new android smartphone from Nokia will be dual SIM as shown by a famous mobile market news leaks master known as @evleaks. As now a days Nokia trying to design its Asha series mobile shape using android OS for its coming soon mobile phone Nokia Normandy.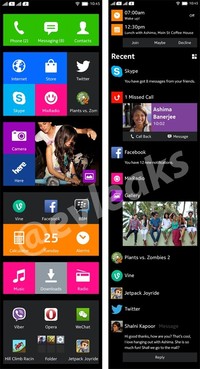 Specially,as we can see in this new rumor from nokia might be the ability of dual-SIM and its UI can be changed like windows OS that show its similar shape as Asha series mobiles.As nokia aware about the future of android and now onward try to capture the gap between windows phone OS & android OS.
So,it is concluded that now Nokia entrust to Google Android  for its new coming devices.
What you say about Nokia Normandy? Are you eager to try this new rumor from nokia which use Android OS?