Mr. Liu Dianfeng new CEO of ZONG from today onward as it is announced by the company statement of a local technology news reporting website and as well as officially declared on their website.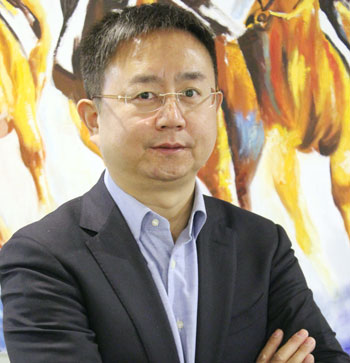 Ex Chief Executive Officer of Zong was Dr. Fan YunJun, who well boost up Zong withing a limited time of his tenure and now Mr. Liu will play role of CEO of this Chines Company that recently launched 3G and 4G network in Pakistan.In previous CEO tenure ZONG move from 6th to 3rd position in telecommunication in Pakistan. ZONG subscribers now reach to above 130  millions and increasing day by day after the introduction of 3G and 4G latest technology networks in Pakistan.
Liu, the new CEO of Zong, brief introduction is here:
Mr. Liu start his  his career from in 1991 as an Engineer and later on joined Corporate sector. He joined China no one Mobile and technology company known as China Mobile Jillin Co. and now acting head of Zong. Mr.Liu Dianfeng got Executive MBA degree from Cheung Kong Graduate School of Business that is top business school in Asia.He also earned a Post graduate degree from Chinese Academy of Sciences.
New CEO of Zong telecommunication 4G  stated in his first address:
"We will not only focus on advance telecommunications networks and cellphone manufacturing but also provide solutions to all kind of major field of life including medical, education, banking sector, security and industries."
Before Mr. Liu, the ex-CEO of ZONG Dr. Fan YunJun said:
"I am very much happy and satisfied because I am giving Zong in the hands of Mr. Liu, who is very energetic and have extensive experience in engineering and telecommunication sector. He also added that his successor is highly competent and have good commands on his skills and hopefully more boost up Zong in coming days. "
Mr. Liu Dianfeng joined ZONG when it becomes the third telecommunication company in Pakistan and also recently launched its latest technology infrastructure (3G and 4G networks) all around the country.Now its up to newly appointed CEO how he manage and advanced his company to first position in Pakistan. Best of Luck Mr. Liu Dianfeng and Best of Luck ZONG. "PAKISTAN CHINA DOSTI ZINDABAD"