When it comes to vulnerabilities / malware in the segment of mobile devices, Android is the first one that you point the finger. The news of the last few years trying to "sell", in a way, the idea that this platform is one of the most vulnerable, but it must be emphasized that these data have only been published by third parties (companies and users) not even being addressed through official Google channel.
This time the very Google released an official on the security report shows that in 2014, less than 1% of Androids have installed malware.
According to the report " Android Security State of the Union "with 44 pages, the Android operating system is undoubtedly one of the safest, and much of the time, the problems come from applications installed outside of Google Play.[ads2]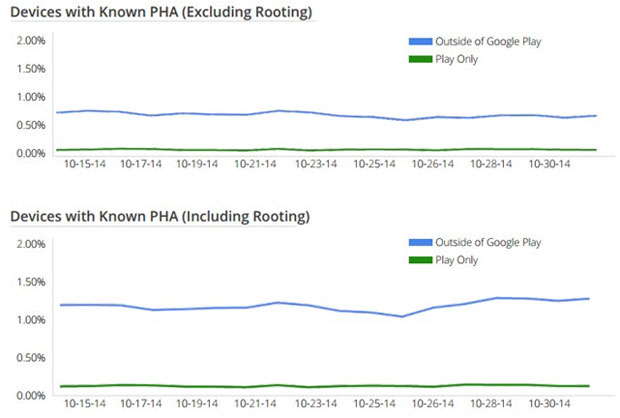 Google also points out that if they were considered only the applications installed via Google Play, the number of Android devices lowered to 0.15%.
These figures go against thousands of articles and publications that reach the public by third pathway. Google seems to be determined to end such "rumors" as we have already shown in 2013 .