The device was announced in November last year, and its sales in China began in January of this year, but to look at the possibility of Nokia N1 live no one, except the Chinese, and almost was not, so I saw the plate on the stand Intel, once " stuck.
Design Nokia N1 elusive reminds tablets Apple. Maybe because the device produces the same manufacturer, maybe because it's hard to do something, do not like each other when we're talking about a small device in an aluminum casing. Anyway, looks cool N1, in the hands hold the tablet is very convenient, and the similarity with Apple iPad minor matters.[ads2]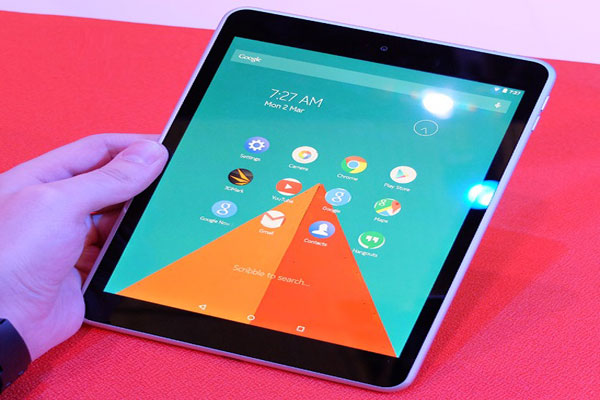 The tablet is equipped with a screen (IPS-matrix) with a diagonal of 7.9 " and a resolution of 2048 x 1536 pixels, the screen on top of the protective glass Gorilla Glass 3. As a platform selected quad 64-bit processor Intel Atom Z3580 processor with a clock frequency of 2.3 GHz and graphics system PowerVR G6430. In the tablet two chambers – the main with a resolution of 8 MP front and 5 MP. RAM 2 GB of internal memory for data storage – 32 GB. There is support for Bluetooth 4.0, dual-band Wi-Fi (2,4 GHz / 5 GHz), microUSB, stereo speakers and microphone. The capacity of the non-removable battery – 5300 mAh.
About microUSB port can say a few words. The fact that Nokia N1 uses two-way connector microUSB 2.0 Type-C insert the plug into it can be any party, and yet he reminds external connector Lightning.The device runs on Android 5.0 Lollipop with a proprietary interface Z. From this convenient shell chips on the move can not call a quick search applications, and other data flourishes on the screen – you enter a letter by hand the system displays a list of applications and other information, beginning with that letter, then can enter the second letter, the third, and so on. Interface looks simple and concise as the pen tablet.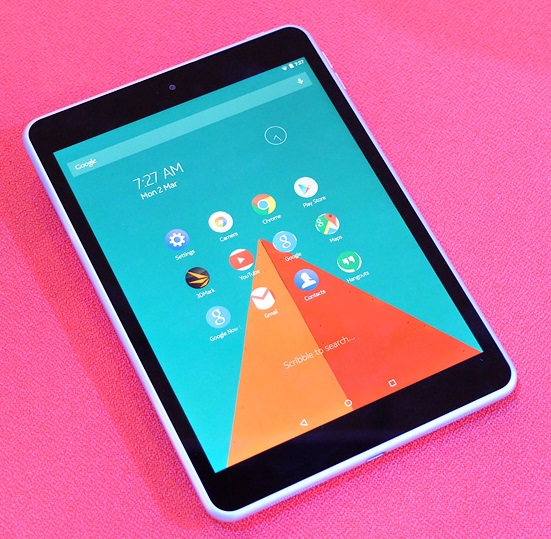 In Europe, and indeed in the world, except for China, this tablet yet do not plan to sell in China, it costs $ 250. I can not say that Nokia N1  something quite cool and producing "wow" effect, but the tablet is really very nice: beautiful, high quality assembled, relatively light, with a simple and neat interface Z Launcher, do not interrupt the standard Material Design in Android 5.0 . If such a device is sold in retail stores, and it is Nokia, remember, it would certainly be nice bought at least because of the brand. And this is the case, when attached to the brand consistent quality.