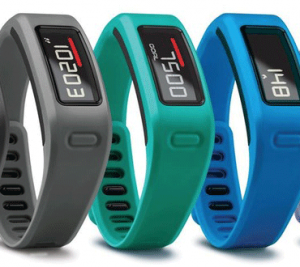 Garmin has announced its fitness wristband called Vivofit. It allows you to personalize the personal achievements of their owner, to monitor the physical condition, but also helps to develop modes for training.The main feature of the device from Garmin is that unlike other similar products, it has a detachable battery, which can prolong the lifetime of the bracelet.
Also possible to use the bracelet under water, its protection ensures water resistance when submerged up to 50 meters. The device supports Bluetooth wireless technology for secure transmission of data ANT +, and also received a sensor for monitoring sleep. With these capabilities, Vivofit collects statistics on the level of user activity that allows the development of a personal system for training.
"Garmin has more than ten years producing a variety of devices for training and with Vivofit we enter the market of" smart "wristbands for fitness. Due to the fact that our device can monitor the condition of the body during the day and night, without a daily charge, it makes it so bracelet, which should be on hand for each person, "- said vice-president of sales Dan Bartel Garmin.
Unfortunately, there is no information about the date of commencement of sales and price of the device.