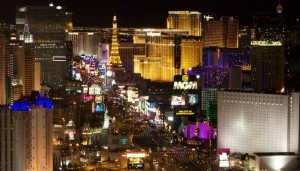 Digital products show CES 2014(consumers electronic show) hosted at Las Vegas is about to  show numerous various latest digital innovations.
It is expected that more than twenty thousands different types of latest products will be shown on above said Technology show .According to a BBC news article, president of of this consumer electronic show CES 2014 says:
Anyone with an idea can introduce a product and see how people react to it immediately. Whether people want to invest, whether they want to buy it, whether they want to write about it
Hopefully products to be announced on this coming tech trade show are:
New TVs – Samsung and LG will show their own Latest smart TVs.As both manufactures has already introduced their Ultra HD big screen TVs having more than 100" display.
Wearable tech products –Google Glasses and smart watches 

Health and Fitness Products – 

tracking wristband 

Tablets/Smartphones/PCs – 

Wireless devices for home/office connectivity 

3D Printers 

Car tech 

Entertainment devices