Keenu, an Electronic Payment Solution by United Mobile, introduced last day in Karachi Pakistan. It will help consumers as well as merchants and enterprise business websites across Pakistan.
United Mobile famous for its Voice Mobile Phones now introduced this new Payment gateway solution for internet business in the country.
What actually Keenu is?
In the light of news and info we get till date, Keenu slogan is "THE FUTURE OF PAYMENTS" that's means it deals with financial assistance for payments to various companies.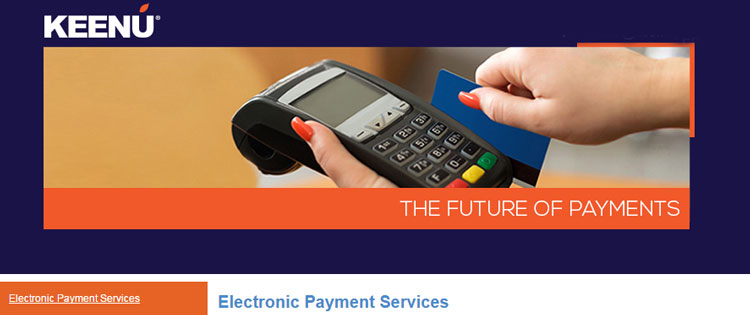 Actually Wemsol (Pvt) Ltd that is a subsidiary brand of United Mobiles. Currently United Mobile, well know for mobile phones warranty provider in Pakistan.
Now United Mobile introduced Keenu, a solution dedicated for ecommerce websites owner and customers in Pakistan. You can say that it will work as a PayPal does in USA. In this way online shopping trend will increase in Pakistan. Currently mostly online shopping websites are working with easy paisa, bank transfer and cash on delivery type payment options.
What Keenu is offering ?
According to Keenu Chairman Mr. Ashraf Machiyara as he said last day in Karachi at brand opening ceremony.Company focus on following areas:
We will facilitate Telecom companies, Banks, Merchants and customer.
Yet keenu is not officially launched and hopefully launched soon, maybe in the next month. Major solutions offered  by Keenu are:
Keenu Pay
Keenu NetConnect
Keenu Club
Keenu Pay deals with mobile point of sale for merchants to increase their sales by accepting credit cards (Visa or MasterCard) online in Pakistan and abroad as well. It will offer a more secure way to pay online on any website. In this digital era, digital payment trends boosting up day by day around the globe that's why United Mobile take a step in this latest technology trend to meet the  latest requirements in the country. I personally really appreciate Keenu like companies, those striving to make Pakistan well economic power in the world.
Keenu NetConnet deals with Internet Payment solution for online websites known as ecommerce.
Keenu Club deals with trustworthy solutions for big companies (Enterprises).
Keenu is  already working with Telenor on EasyPay NFC payments and soon will work with famous merchants and enterprises across the country as told by the CEO of the company.
About Keenu Administration
Mr. Ashraf Machiyara is the Chairman of the company, while Mr. Ejaz Hassan, Mr. Saad Niazi, and Mr. Raja Faisal Zaman are the CEO, COO, and Director Technology, respectively.
We will soon update you about keenu services and offering as company disclose. Keep in touch with Pak Mobile Price Business and technology news section to be updated about the latest happening in telecom and mobile industry in Pakistan.
We will also soon share with you how to get Keenu Payment solution for your online business to earn more by boosting up your sales via this secure payment gateway.
For more information about Keenu and its services you can view their website mentioned below.
Source: http://www.wemsol.com/e-payment-services.html
Via: http://propakistani.pk/2016/02/11/keenu-a-united-mobile-brand-to-launch-its-mpos-and-internet-payment-gateway-in-pakistan/