BlackBerry CEO showing Passport and Classic phones as shown above in picture. BlackBerry introduce a new phone of passport shape known as BlackBerry Passport and also a unveiled a Q-Series mobile phone named BlackBerry Classic.
BlackBerry Passport is a 4.5 inches wide screen having 1,440 x 1,440 resolution with a QHD 1:1 cropped screen.It also contain a 3 row QWERTY keyboard as Blackberry is dominating in the field of QWERTY keyboard base phones.It is also said by an official of blackberry that this passport shaped mobile built on more advance processor as compared to snapdragon S4 pro that was used in BlackBerry Z30. BlackBerry passport is 81 mm wide screen phone having many latest features of modern era. It is expected to launch in September this year.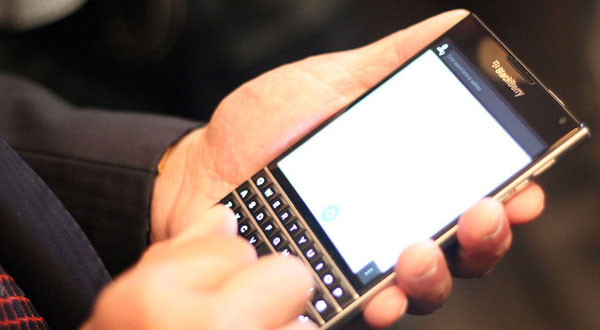 BlackBerry Classic is also another new device.It is the successor of Q-line of Blackberry phone having 3.5 inches wide screen with physical QWERTY keyboard.This Classic phone also contain very famous optical trackpad. Its all specs are still not known and we will update all its specs with details when it will launch in November this year.