We will cover in this article All about iPhone 6:Price,Specs., New Features & Release date
First is First:Few words of appreciation for iPhone 6
Most awaiting colourful,attractive and slim design smartphone of 2014,the Apple's iPhone 6 that might be coming soon and coming in fast after iPhone 5s that is just nine months old now.Now a days all around the digital area of internet one thing is discussed that is iPhone 6.That's why we are also going to participate in this hot discussion. iPhone 6 might have  4.7 and 5.5 inches display according to macrumor website. Apple's iPhone 6 would be slimmest and fastest as compared to iPhone 5s and iPhone 5c.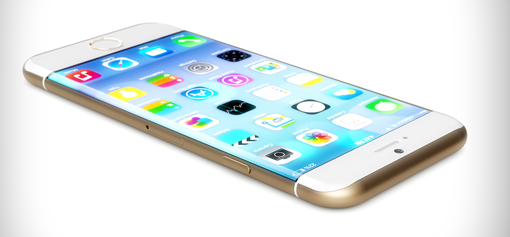 What is iPhone 6 expected release date?
When iPhone 6 is coming out,what is iPhone 6 release date,iPhone 6 launching date etc are the questions arising and hot discussed on top level forums on the internet.Before 2nd June every one expecting that "Apple's will announce its new smartphone well known iPhone 6 at its WWDC. But Apple does not launch it on its Worldwide Developer Conference.Now it is expected by macrumor that iPhone 6 (32GB) will be release in September/October this year. As one month earlier an official of supplychain sources of Taiwanese media said, "iPhone 6 will now launch in August" according to router.Below are releasing dates of previous iPhones (iPhone 1st generation to latest iPhone 5s/5c)
iPhone 1st gen June, 2007
iPhone 3G July, 2008
iPhone 3GS June, 2009
iPhone 4 June, 2010
iPhone 4s October, 2011
iPhone 5 September, 2012
iPhone 5s/5c September, 2013
iPhone 6 (expected to come in September/October 2014)

What will be the Price of new iPhone 6 ?
We did't know the exact price of the iPhone 6 yet.It is also expected that  Apple iPhone manufacturing firm will keep the same pricing system as the iPhone 5s for the next generation of iPhone. It's means iPhone 6 price will start at £549.Prices will be according to Memory Storage Like (16GB £549, 32GB £629, 64GB £709)
Possible Key Features of iPhone 6
Screen sizes: May be 4.7- to 5.5-inches
Memory:Up to 128GB internal storage or expandable storage
Camera:Best Camera as compared to iPhone 5S (8MP or 10MP)
OS : iOS 8 (latest iPhone operating System)
Sensors:Heart rate EarPods
Processor: A8 NFC chip
Battery:Wireless charging
Will work with Apple's rumoured iWatch
Display: Sapphire glass and LiquidMetal design
Logo:Illuminated Apple logo on backside
iPhone 6 Screen Concept Pictures