4G LTE mobile internet far exceeds the quality and speed of data transmission network 3G, and the difference in speed is really amazing. This technology is developing very rapidly, and now LTE-Advanced (LTE-A) is being tested in some countries. This week the Australian mobile operator Telstra and Ericsson equipment manufacturer jointly launched the network 4G LTE-A, which is within the speed 300 Mbit / s.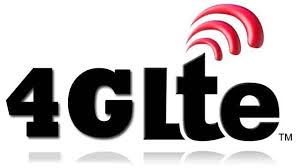 Breakthrough was achieved with the use of software developed by Sony  Ericsson, and also thanks to the technology combination of individual frequencies. So, Telstra has used a 20 MHz frequency band of 800 MHz and 2.6 GHz. In the future, the operator wants to add to the bunch and even the frequency range of 700 MHz.
As the representative of Ericsson, the file size of 800 MB download in 21 seconds. To date, available to everyone LTE-A is available only in South Korea (operator SK Telecom) and England (operator EE). They are tested, but fully functional.