4 New chipset Series of  Qualcomm Snapdragon – Qualcomm has introduced four new series chipset Snapdragon, which do not relate to the top-end, and the average for the budget segment.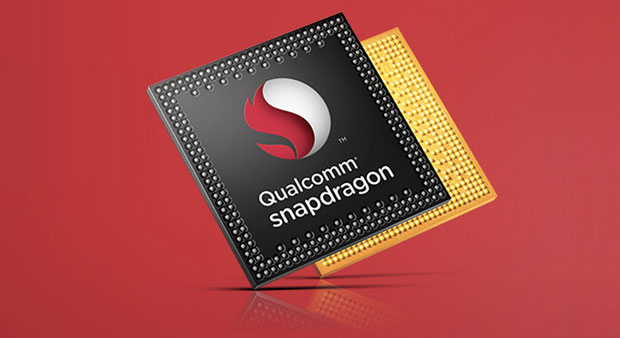 Officially presented models  are:
Snapdragon 415
Snapdragon 425
Snapdragon 618
Snapdragon 620
Interestingly, the company tried to add to them the features previously found only in high-end versions.
Models Snapdragon 415 and 425 will bring 400-th series of novelty in the form of eight-core processors based on the Cortex A53. Previously, it was attended by only 4-core platform. Chipsets will be built on the 28 nm process, have a 64-bit architecture to support instruction ARMv8, function Quick-charge 2.0 and have two ISP processors. Last will improve the camera in low-cost smartphones. Adreno 405 graphics subsystem will be no more productive than the Adreno 306, but allow hardware decoding of 1080p H.264 and provide support for Full HD screens. The difference between the version of Snapdragon Snapdragon 415 and 425 will be in the built-in modem. In the latter case, the modem will be enabled X8 speeds up to 300 Mbit / s, and more simple to provide only X5 LTE Cat. 4, which limits the rate of 150 Mbit / s. An even more innovative look Snapdragon 618 and 620. The reason is that the models and Snapdragon 610 615 were not very popular with manufacturers. Now the 600 series will have new core Cortex A72, which tests have shown to double the best result in performance in comparison with the A57. Chipset built on technology big.LITTLE and 64-bit architecture. With respect to the graphics subsystem is reported that this will be a new generation Adreno, and of the characteristics it is known that they will support hardware decoding of 4K H.265. TechProcess also 28 nm, and in both cases, the modem X8. The difference between the chipsets that Snapdragon 618 is six-core (2 x 4 x A72 and A53), and the 620 model – an eight classic.