Latest Mobile Phones & Mobile Prices 
Mobile phone is the most important need for our everyday lives. Your mobile phone is your gateway into every matter which goes on in your life. With the recent touches of technology, a mobile can do everything as like as a computer. Mobile prices depend on its features. You will find here the cheapest  mobile phones and the most expensive mobile phone prices. 
Nokia Lumia 520
Features: Decent screen (size & resolution), great for messaging and calls, ok for photos, reasonable for media.
Price: £89.10
Samsung Galaxy S3
Features: Strong mobile, decent features, media management and processor speed are well.
Price: £5.90
Nokia Lumia 930
Features: Quality is iconic and excellent, Windows mobile, powerful camera, 32 GB memory.
Price: £321.99 
iPhone 5S
Features: iOS 8 software, smaller screen, improved battery.
Price: £327.99 
Sony Xperia Z2
Features: Good camera and strong power, well battery life, Front facing speaker, better-colored screen, noise cancellation (inbuilt), 4K video.
Price: £321.15
Samsung Galaxy Alpha
Features: 4.7 inch screen, removable battery, metal band, strong camera.
Price: £409.90 
LG G2
Features:  Good screen, quality camera, best audio pumping, headphone jack.
Price: £254.00
HTC One
Features: Ultra pixel camera, Boom sound, powerful processor, bright screen.
Price: £428.95 
Moto G
Features: 4.5 inch display, Quad-core processor (1.2 GHz).
Price: £109.99 
Samsung Galaxy S4
Features: Long lasting battery, nice screen, strong camera.
Price: £284.99
iPhone 5C
Features: Superfast speeds in all networks, Retina display, market leading color, strong camera.
Price: £289.99 
Samsung Galaxy S4 Mini
Features: Mid ranged, vibrant screen (bright & clean), 4.3 inch large, powerful camera
Price: £191.99 
Nokia Lumia 1520
Features: 6 inch display, great for watching video, 20 megapixel camera, 32 GB memory support.
Price: £350.84 
Below it a list of very costly mobile phone sold around the world.
Vertu Signature Diamond
Features: This is made of platinum. There is no touch of machines on the process of assembly, only by hand.
iPhone Princess Plus
Features: This is made of gold and diamonds (138 princess cut and 180 brilliant cut)
Price: $ 176,400
Black Diamond VIPN Smartphone
Features: LED technology (organic), Polycarbonate mirror, two diamonds.
Price: $300,000
Gresso Luxor Las Vegas Jackpot
Features: Made of solid gold (180 grams), African backwoods (200 years old), sapphire crystal.
Price: $1 million
Diamond Crypto Smartphone
Features: Windows CE, 50 diamonds of which 10 are rare blue diamonds, rose gold.
Price: $1.3 million
GoldVish Le Million
Features: 18K white gold, 20 carats diamonds (VVS1).
Price: $1.3 million
iPhone 3G King's Button
Features: White diamonds (6.6 carats).
Price: $2.4 million
Supreme Goldstriker iPhone 3G (32GB)
Features: Solid 22k gold (271 grams), 53 diamonds (1 carat).
Price: $ 3,200,000
Diamond Rose iPhone 4 (32GB)
Features: 500 individual diamonds (flawless), rose gold, platinum
Price: $8 million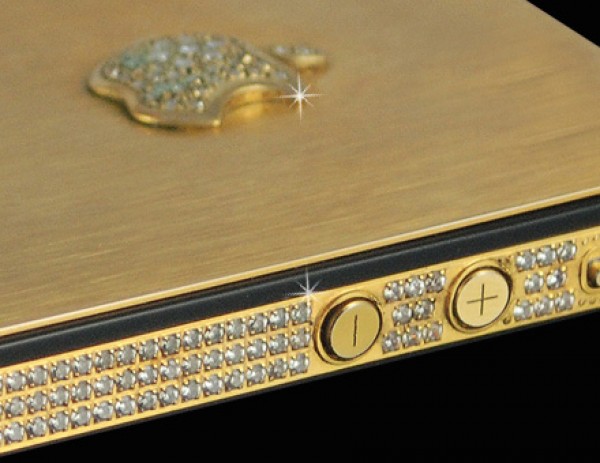 There are various types of mobile in various prices in the world. You will find some mobile prices within your budget and some mobile prices beyond your budget. Mobile prices may vary on screen quality and processor speed. Mobile prices of smart phones were $335 in 2012 but now it is $314 and it will reduce to $267 by 2018. Come to the point on iPhone. The mobile prices of iPhones were $652 in 2011 but now it is $607. Mobile prices are not stable at global scale.