FRP remains for "Industrial facility Reset Protection", before beginning FRP sidestep APK Complete Guide, we reveal to you some more about capacity/highlight of FRP sidestep APK. With the arrival of Android 5.0 Lollipop, Google has propelled an activity to counteract cell phone burglary or possibly to secure its put away information. This assurance instrument to work with all Samsung cell phones and subsequently it speaks to no huge hazard potential.
The so-called "Factory Reset Protection", as the feature, was introduced in Android 5.0 Lollipop. The feature is designed to prevent potential thieves from resetting a stolen smartphone via the Android Recovery menu and then selling it. Because even after the device has been reset, the password will be asked for the original Google Account the first time you turn it on. Thieves can snatch their smartphones in careless moments, but they usually do not know the password for the Google account the owner used to set up the smartphone. This is so far the theory.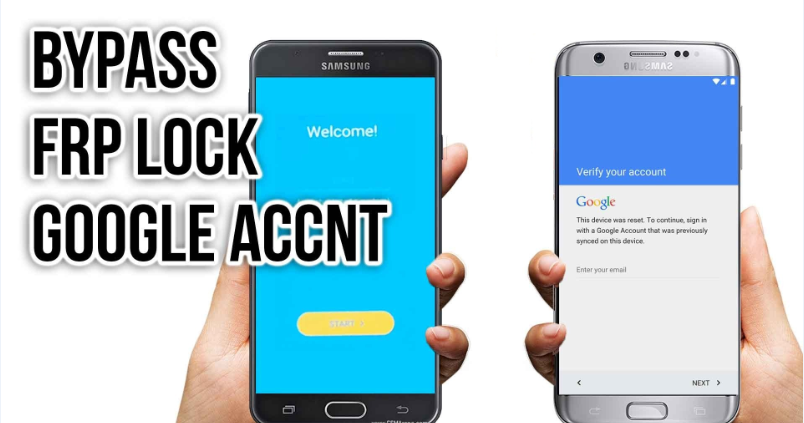 In practice, however, the security feature can be handled without much effort – at least for smartphones from the Samsung such as the Galaxy S6 or Galaxy Note 5. About the Android OS namely the manufacturer deploy its own customized software with the feature TouchWiz, which – unlike commonly understood – TouchWiz represents much more than just a user interface. The TouchWiz has a variety of useful features but is also often a gateway for potential dangers. When kicking out the factory reset protection TouchWiz plays the main role. The Samsung FRP Bypass and Android FRP Bypass Methodology mentioned over there is 100% working and tested. So, feel free to download FRP Bypass APK from the link given below.
How to bypass FRP by using Samsung FRP bypass APK?
Samsung FRP Bypass – With the Samsung TouchWiz interface set up and used, it's pretty easy to bypass Android frp. All you need is a USB stick that works with the smartphone and a modified.APK file (APP).
When the Samsung smartphone is reset to the factory settings, you have to insert the USB stick on the Samsung smartphone. Due to Samsung's own interface, File Explorer is opened by default, allowing the APK file to be installed. However, this requires the activated option "Allow from unknown sources" in the smartphone settings – This also poses no problem, because the dialogue box allows you to directly access the smartphone settings and make the necessary settings.
Bypass FRP APK Free Download File is used to pry out Samsung's FRP Reset Protection and other Android FRP Reset Protection which only ensures that you get into the settings and can perform a factory reset from there. The execution of the smartphone settings of a factory reset leverages exactly this FRP and the protective mechanism of Samsung is bypassed. The next time the smartphone is restarted, the Samsung smartphone can be configured as normal as a new smartphone.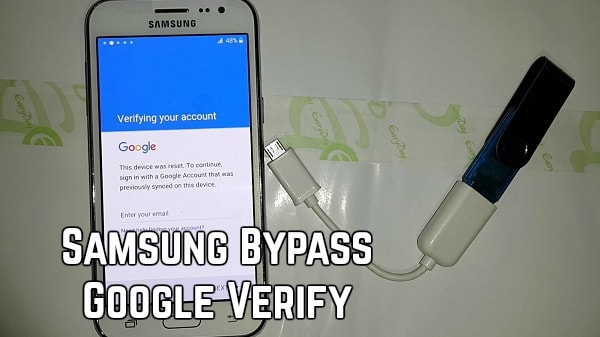 Principle of Bypass Google FRP protection
Google FRP Protection – The principle of the bypass Google FRP Protection is very simple it is necessary to manage to thwart the system of security place on your phone in order to replace the old account registered by a new Google account of your choice.
How the ANDROID DEVICE PROTECTION Works
Google Account Verification
"The device has been reset. To continue, sign in with a Google Account that was previously synced on this device."
The text indicates that the smartphone can only be unlocked if you log on to your Google Account with his smartphone again. Same mail address and the corresponding password must be entered again. Google wants to ensure that only the authentic user can use the smartphone. Thieves are thus more difficult to access the smartphone. The safety function to work around is also not so easy, certainly not by normal means. Even for Android nerds, bypassing the feature is not that easy.
This also makes sense because this feature is a security feature designed to protect devices. A simple circumvention, therefore, makes no sense at this point, because with it, the protective function would run completely into the void.
Since your device is protected, you must either unlock the display or enter your Google Account password if you want to restore it to factory settings. This ensures that the recovery is done either by you or another trusted person.
Smartphones Device Protection is currently active in the following cases:
Delete the data on your device through the Settings app
Reset your device in recovery mode
Reset device remotely using Android Device Manager
TUTORIAL TO DEACTIVATE FRP OF THE DEVICE PROTECTION BEFORE SELLING
Deactivate FRP – If you do not want to use your smartphone anymore and want to resell it, or you cannot do anything with the function, you will find below a tutorial about deactivating FRP. You can remove the Google account.
Remove Google Account
In Smartphone you will find under Settings >> Account & Synchronization. Then go to the Google Account and select Account Settings. Here you can now select Remove Account and Services.
HOW CAN YOU ACCESS LOCKED DEVICES?
Is the smartphone device protection active and when you reset the device you will be prompted by the message "Confirm account: The device has been reset. Log in with an Account of Google that was before synced on this mobile. "So, you'll only be able to unlock the devices with the appropriate Google Account (s).
Samsung Android FRP bypass with OTG – Bypass Google Account APK
Bypass FRP by using a Samsung FRP bypass tool for bypass Samsung Google Account Verification App APK Download Now.
Follow the steps we have made available to you, you can go around to the verification page Google in only a few seconds and without annoyance at all. It is cost noting that you adopt this way, you should have an OTG android cable.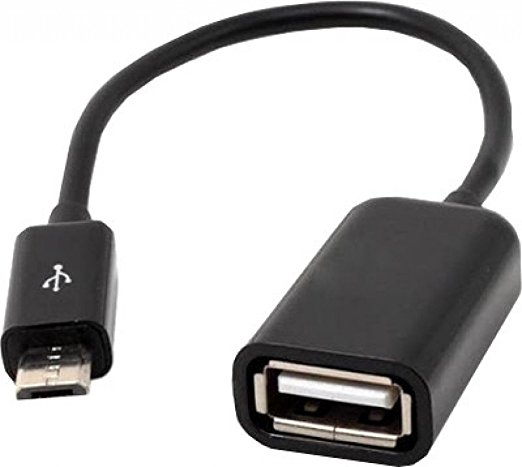 Phase # 1 -Firstly Free Download FRP Bypass APK to your PC and move it to a Universal Serial Bus (USB) flash drive.
Phase # 2 -Provided that you only reset your mobile factory, you will be queried to choose a language. Before press start go onward.
Phase # 3 -Afterward, you will be requested to push a SIM card or check if your SIM card is cracked. This step is not so much worth so you can skip this by pressing "Skip".
Phase # 4 -At this interface, you will be asked to connect to a wireless connection. Before click on "Next" connect to your router.
Phase # 4 -Afterward, EULA (End User License Agreement) should be accepted by you. Just activate the "Yes" and continue to click "Next".
Phase # 5 -Here and now, Google will ask you to confirm your account Android device will connect to OTG cable and USB flash drive from start.
Phase # 6 -A file manager will open If Android phone identifies that you have a USB key connected. Browse the USB flash drive and find the Factory Reset Protection file that contains the ".APK" file extension.
Phase # 7 -Search for the file, just tap it, tap "Install," and tap "Open."
Phase # 8 -You will find "Settings" now and there you will scroll down to "Backup and reset" press on it. Then there is the option of "Reset data to factory settings". At last, you will follow by pressing "Delete all".
Phase # 9 -Now your mobile device will again factory reset, but now, you will not be queried to provide your data to Google for analysis.
This method to bypass Samsung FRP/Android FRO is effortlessly accessible for all. It only takes very less time to fulfill the formalities like confirmation page and in the installation of Samsung Google Bypass.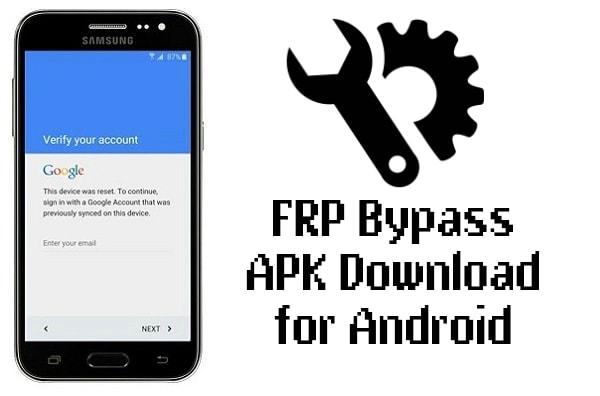 Samsung Bypass Google Account APK without OTG
Here are the steps to follow in order to FRP bypass APK
Phase # 1 – Begin this procedure, attach your Android mobile device to your pc and download the software "Real Term" and "GFK Tool". Make sure that you can easily find these Real Term and GFK programs.
Phase # 2 – After the software is installed, start "Real Term"
Phase # 3 – Work efficiently for real term by inserting your port code of the device. Search for "Device Manager", where you'll find a heading "Modems", now click on "Samsung Mobile USB Modem".
Phase # 4 – The mobile device features will display then select "Modem" and on the display, the device code port can be seen. You have to notice this code before exiting the Device Manager.
Phase # 5 – Turn on the Real Team program enter the port code in "Port" tab and after that click on "Change" button.
Phase # 6 – Select the option "Display" tab "and check the" Duplex Stop "box.
Phase # 7 – Finally, press the "Send" tab and type "at + Creg? \ Rn?" In the frame at the upper right corner. Click "Send".
Phase # 8: Click the "Send ASCII" button if the above step does not work.
Phase # 9 – You may need to perform some last steps repeatedly till the appearance of the keypad on your device's screen. This software can be efficiently used to make Samsung FRP Bypass APK Google safe.
This method is almost similar to the first one but it needs some more work to do. Enjoy FRP Bypass APK by Downloading and Complete Guide.